Description
BubbleUPnP
BubbleUPnP works in tandem with Android BubbleUPnP. secure Internet access to your UPnP/DLNA Media Servers content with Android BubbleUPnP and foobar2000. stream and download your music, video, photos with your Android device from a mobile or WiFi connection with optional transcoding to reduce bandwidth.
Chromecast, Chromecast Audio, Nexus Player, Nvidia Shield, and other Google Cast devices
• DLNA TV, Smart TV
• music receivers from popular HiFi brands
• Xbox 360, Xbox One, Xbox One X, PlayStation 3 and 4(**)
• Amazon Fire TV and Fire TV Stick
• local Android playback
BubbleUPnP can access your media from a lot of sources, including:
• UPnP/DLNA media servers
• local media stored on your Android device
• popular cloud media storage providers: Google Drive, Google Photos, Box, Dropbox, OneDrive
• music services: TIDAL, Qobuz
use IPTV on Chromecast
Time needed: 11 minutes.
USE IPTV ON CHROMECAST
1. Connection

You have to make sure that your smartphone and Chromecast gets connected to the same WiFi network.
2. Open BubbleUPnP
Now you have to turn on your TV with the Chromecast and open the downloaded app BubbleUPnP on your smartphones.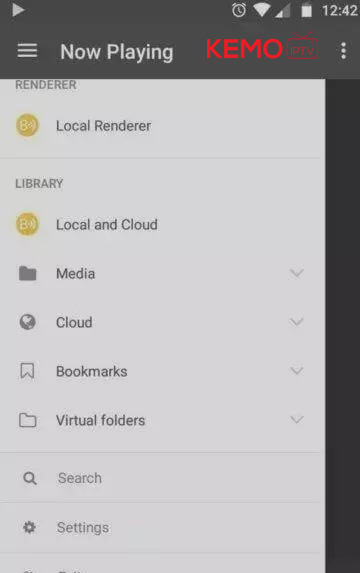 3. Connections

You have to make sure that your smartphone and Chromecast gets connected to the same WiFi network.
4. Select Device

Then check that your device gets connected with the Chromecast by just opening the left side menu and then select the device.
Moreover, the Chromecast is not compatible with all audio formats and video codecs that used in the list of IPTV player. In next step you will learn how add video codecs .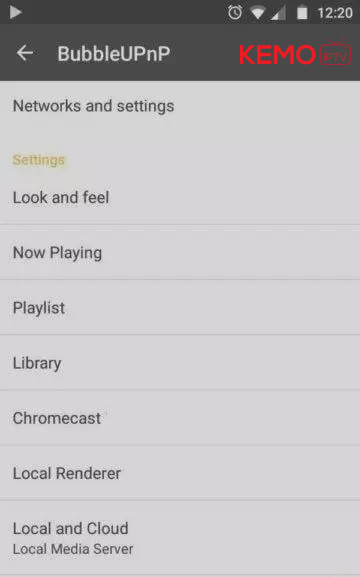 5. Install Transcoder and codecs

If you want to convert the format then you have to install an add-on for the application.
In the application, you have to go to the app settings from the menu that is located on the left side of the screen.
Now open sub-menu Chromecast.
Now click on the items that installed for the local transcoding. Now the application will download all the extra part just for performing the transcoding directly from your Smart Phone.
Once the installation of the Add-on is done, we have to make sure to tick Enable section of the Transcoding settings.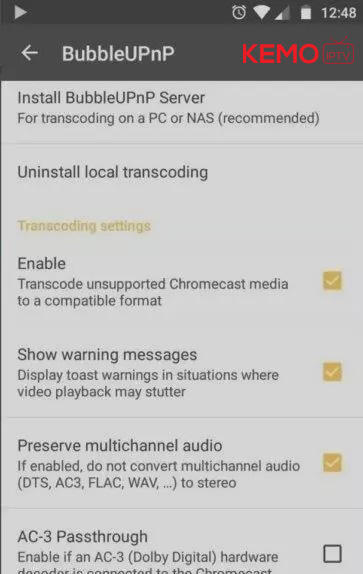 6. Streaming IPTV channels over Chromcast

Now you can easily stream IPTV channels on Chromecast. The app allows you to manage the lists IPTV format .m3u8 file, a simple file containing all the information for streaming.
Download your M3U file and copy it into your smartphone's storage. Open the app up and go to the item Library and select Internal storage. Now find the M3U file you just copied and
open it and wait for your playlist to load.Now you can select any desired channel from the list and begin casting IPTV channels on your chrome cast.
GET IPTV SUBSCRIPTION