Description
Download KODI (Krypton)
Start by downloading Kodi based on your operating system at https://kodi.tv/download. In this case, we select "Windows".
*Please note, the installation process is very similar in all operating systems.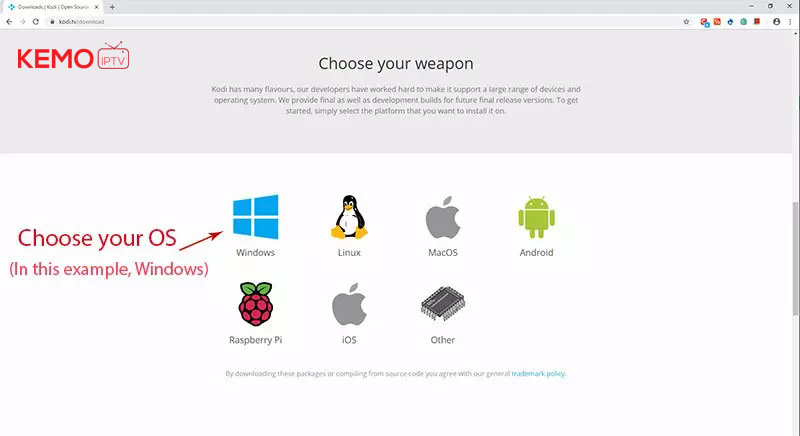 Install IPTV channels on KODI
Time needed: 13 minutes.
install IPTV on Kodi
1. Click on "Add-ons".
Choose Add-ons.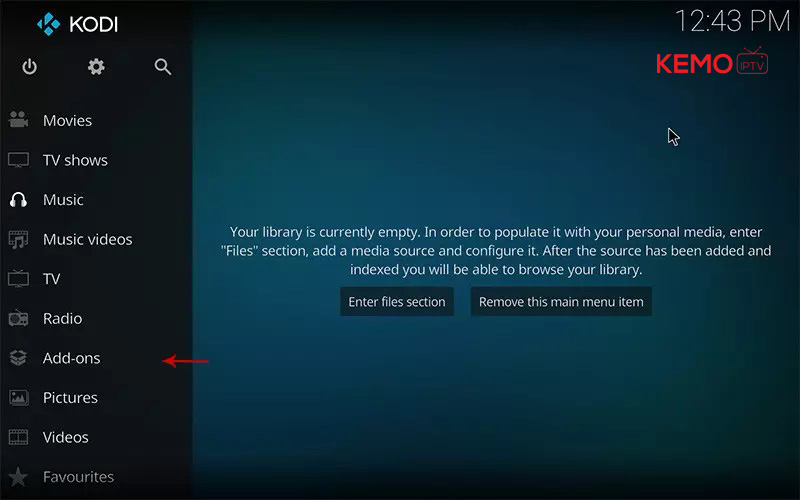 2. Now click on "My Add-ons".
Press My Add-ons to select and customise required Add-on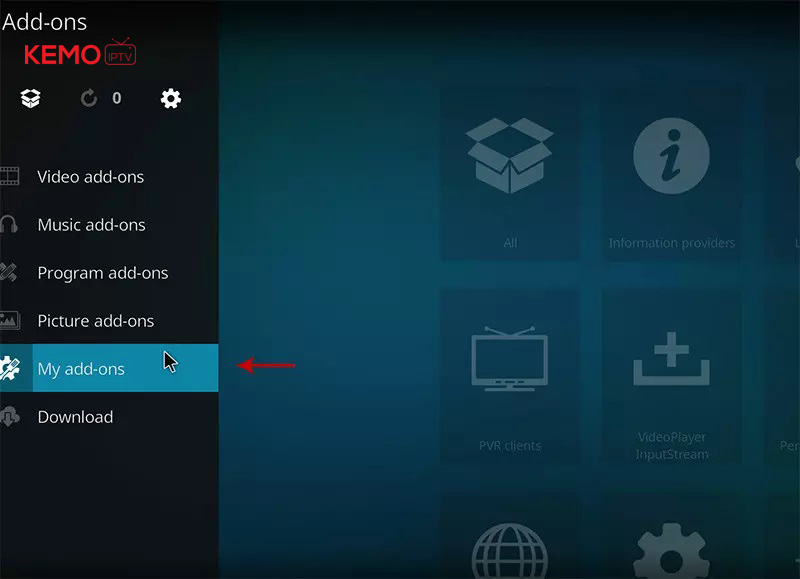 3. Select "PVR clients".
Select PVR clients where in image shows.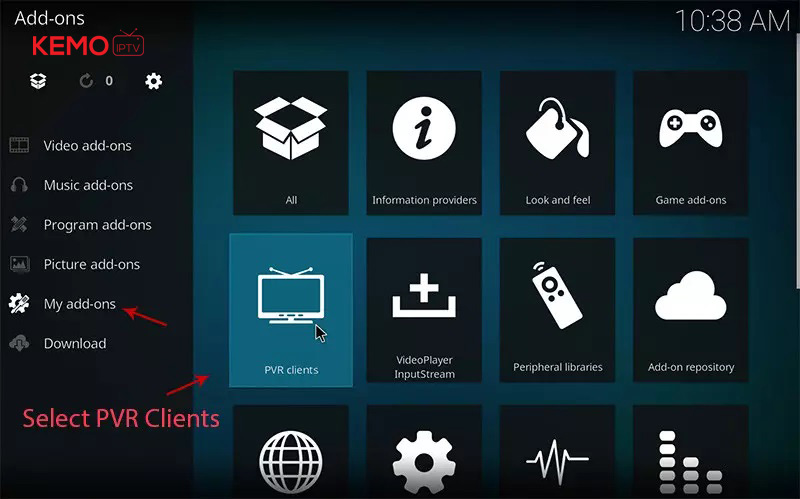 4. Select "PVR IPTV Simple Client".
There are other add on from third parties in Kodi to load IPTV Channels , But PVR IPTV simple client is one of default add ons.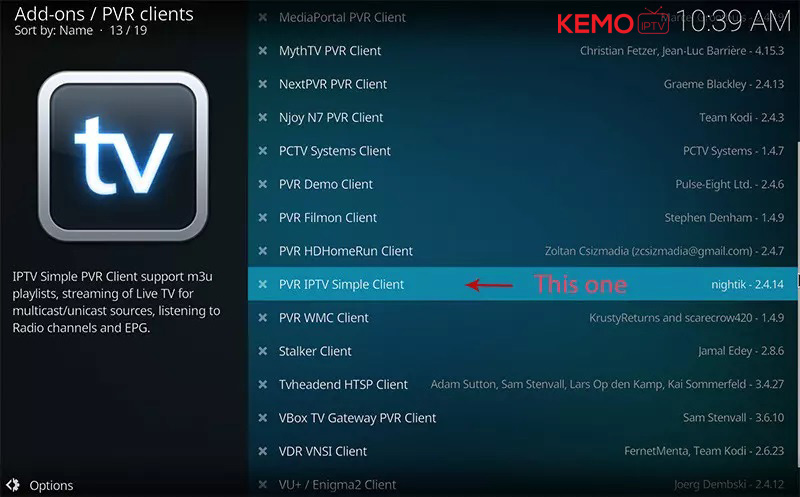 5. Click on "Configure".

Click on Configure , we need enter IPTV details
.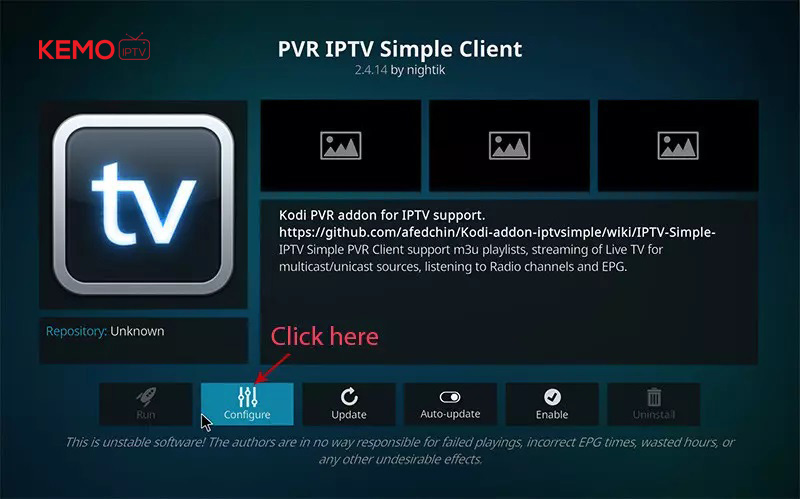 6. Select "M3U Play List URL".
You can choose saved m3u file too in Location , But its better to Enter M3u list URL to have allways updated list .
.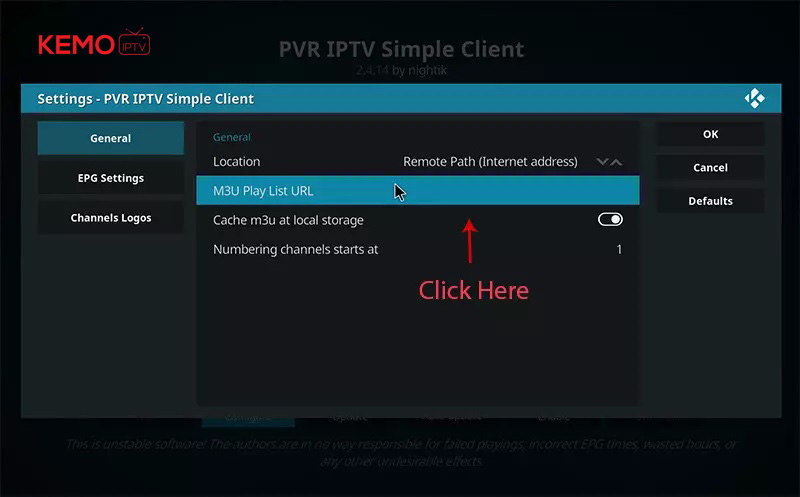 7. Now paste your M3U URL.
Paste the m3u link you got from your IPTV provider .
.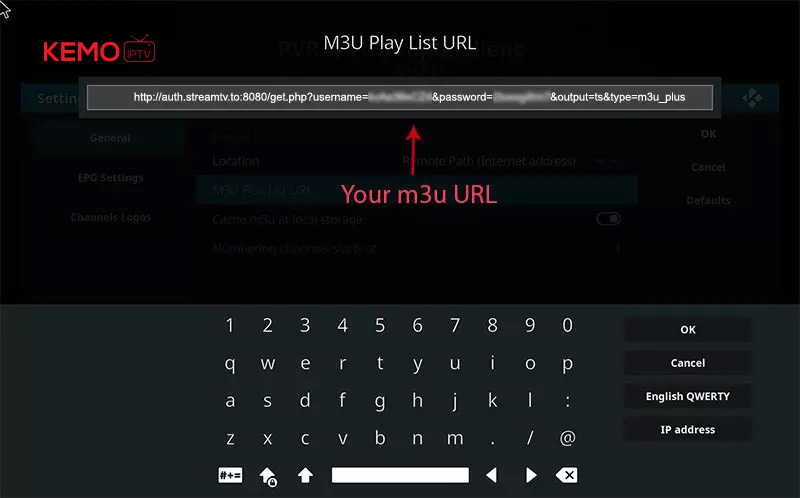 8. Now click on "XMLTV URL" for install EPG
click on "XMLTV URL" for install EPG URL.
.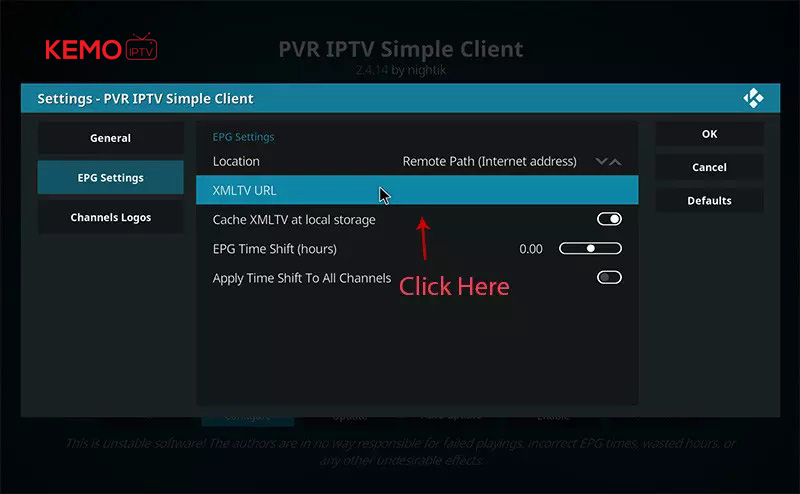 9. Now paste your EPG URL.
Check FAQs to learn how to find EPG URL.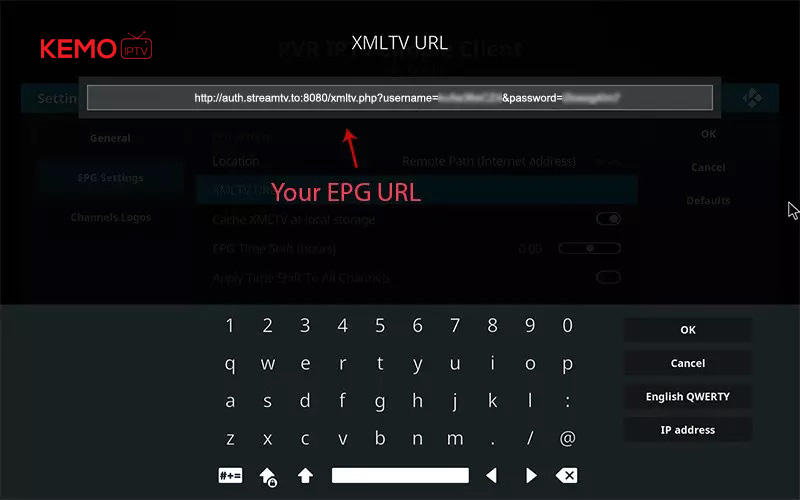 10. Click on "Enable".

Enable PVR IPTV simple Client .
.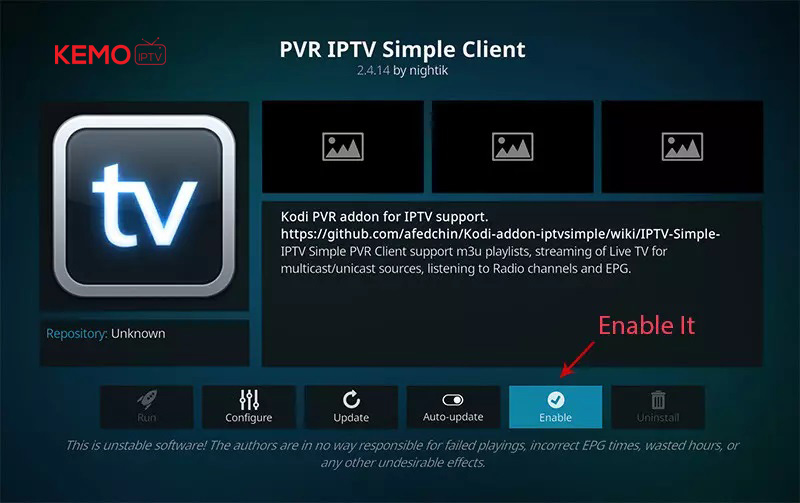 11. Now click on "Channels".
Click on Channels to see Channels and groups list.
.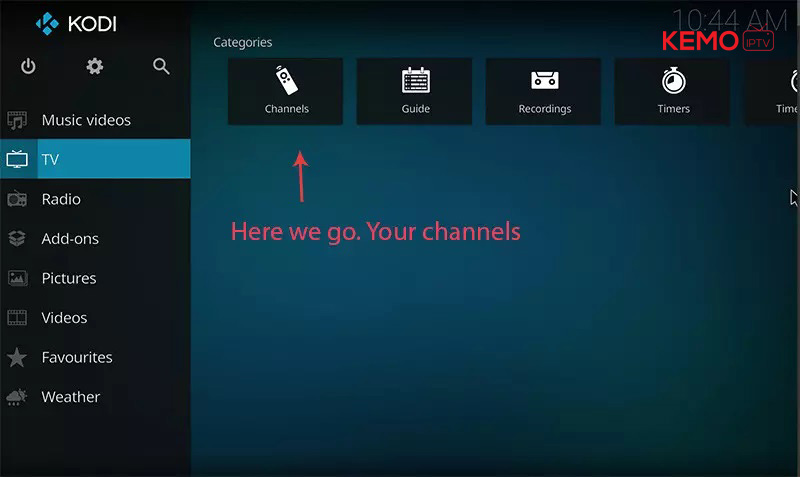 12. Load channels

Wait until you see the notification about updating channels and the installation process is over..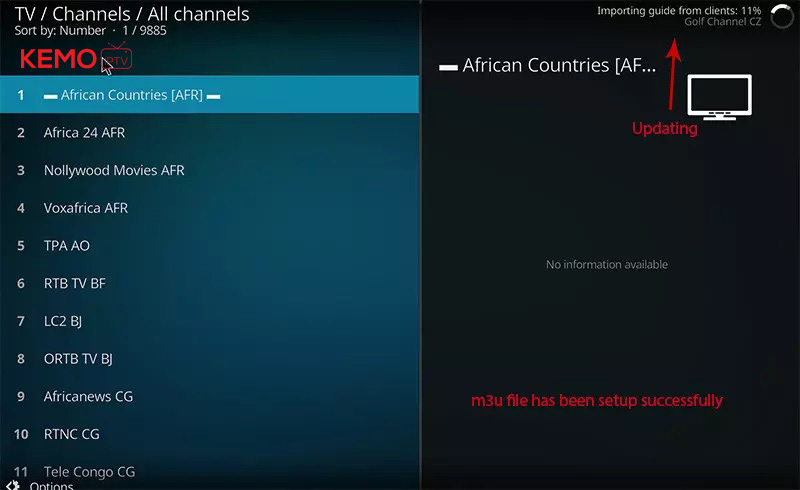 ---
FAQs
How to find EPG ?
You can extract EPG URL from M3u link .

or Ask your IPTV provider .
GET IPTV SUBSCRIPTION